Welcome to Example Federation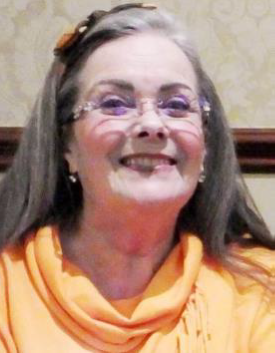 Helen Newman
Federation Chairman
Welcome to the Staffordshire Federation
Introducing our Staffordshire Federation Chairman Helen Newman. Helen is dual member of Shenstone Evening WI and Rolleston on Dove WI.
The Staffordshire Federation was formed in 1919 and covers a very diverse area, from the rugged Staffordshire Moorlands in the north, Cannock Chase to the south, and across to the east, where the three spires of Lichfield Cathedral dominate the skyline over the picturesque old city.
We currently have 120 WIs spread across the county ranging from small, village ones with a few members, to much larger ones, so whatever your age or interests, there is sure to be a WI not far away from you, waiting to welcome you.
All the different WI's offer fun and friendship and a chance to learn new skills from cooking and crafts to sport, music, drama and computers.
With over 3,500 members, we are a bright and lively group of ladies. They organise and participate in courses, events and national campaigns. There are inspiring speakers to listen to from far and wide at County and local level, with social occasions high on the agenda.
The Cornerstone, our county office in Stafford, is the hub of activities. The staff will be very happy to help with all enquiries and assist potential new members to find a WI to suit them.
WI Inspiring Women – Why not give the WI a try!
Helen Newman
Federation Chairman